By Navy League National President Bill Stevenson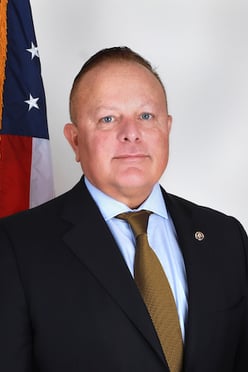 This is blog post appears in the October issue of Seapower magazine, the official magazine of the Navy League of the United States.
---
"Do not rely too heavily on your mental attainments for there is no substitute for hard work." — Thomas A. Edison


---
In our 118-year history, the Navy League of the United States has prevailed through many tests and trials to remain the premier organization advocating, educating and supporting our sea services. We have persevered to this point that does not mean that we can rest easy on the presumption that our history guarantees our future.

In late spring, your volunteer leadership formed an ad hoc strategic planning committee dedicated to determining the areas that need our focus to better enable our members to carry out the mission of the organization. This exercise was fruitful and revealing and has resulted in what may be a first-of-its-kind document for our organization, the "National President's 2020 Guidance."

The purpose of this document is clear: When everything is a priority, nothing is a priority, and this document will serve as our north star so we can all use the same roadmap to chart our future. It does not encompass everything we can do to enhance the Navy League. Rather, it gives us a hierarchy of the most critical areas where we can focus our energy.

In the document, which is available on the Navy League website, the committee identified seven key focus areas for the organization: communication; member recruitment and retention; future leaders and mentoring; training; unit adoption and ship commissioning; the Sea Cadets; and mission and vision, core values, and diversity and inclusion statements.
While each of these areas pose their own unique challenges and rewards, they have a single tie that binds: Our focus on these areas ensures a sound and bright future for the Navy League. An engaged and informed membership that works together to identify new leaders and creates a bold and inclusive vision for its days ahead is a membership that can thrive.

With input from the field, the strategic planning committee did an excellent job putting this together. Thank you to the field and committee in this effort. Please take some time to review this document so we can all row together, guiding the Navy League into its future as a team.