By Navy League National President Bill Stevenson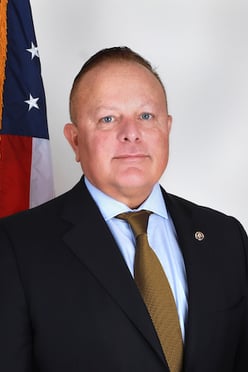 This is blog post appears in the November issue of Seapower magazine, the official magazine of the Navy League of the United States.
Out of all the Navy League's advocacy efforts, the Jones Act continues to remain at the very top of the list. This law requires that U.S.-flagged ships and crews alone may supply internal waterways in the United States commercially, creating safety and security that is vital to the free transport of goods. It ensures excellent jobs for American mariners, and it ensures that in times of war we
have enough of these sailors and ships to bring our troops, equipment and the necessary supplies to theater.
Despite all these positives, the Jones Act comes under consistent attack by free-trade purists that shortsightedly write off the impact of the law's benefits. This would undercut U.S. jobs and security. Mariners that work under ships flagged by other nations often work in dangerous conditions for menial pay. It would also inevitably shrink the United States' global footprint in commerce, with China already moving two-thirds of the world's global container traffic.
Our commerce footprint is tied to the ability of the United States to project power. In times of conflict, this U.S.-flag fleet pivots to bring the United States to war. Due to erosions of the Jones Act, the nation is currently at a deficit to perform this action should we need to do so without assistance. In the past, we have been able to access foreign-flagged ships, as we did for wars in the Middle East, but currently the majority of tankers the United States could leverage for a hypothetical war are flagged under China.
We unpack this complex issue in our new report, "China's Use of Maritime for Global Power Demands a Strong Commitment to American Maritime," marking the act's 100th anniversary. Every Navy Leaguer should become well-versed in this pivotal law. The United States' status as a maritime nation depends on the strength of the Jones Act.