By Navy League National President Bill Stevenson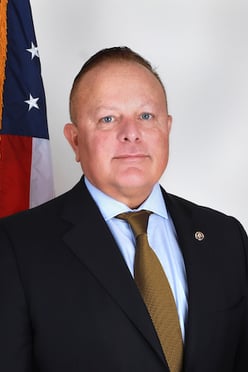 This is blog post appears in the June issue of Seapower magazine, the official magazine of the Navy League of the United States.
On May 6, Chief of Naval Operations Adm. Mike Gilday sent a message out to the fleet on the rapid changes to the U.S. Navy brought about by the onset of the COVID-19 pandemic.

In his communication, he wrote, "As the forward-deployed force of our country, we have a duty to ensure we are ready to respond. We cannot simply take a knee or keep everyone in port until this enemy is defeated. We are America's away team. The uncertainty caused by COVID-19 makes our mission of protecting America at sea more important than ever. That is why the U.S. Navy continues to operate forward every day."

All Americans are facing the challenges of this virus, but in the face of adversity, the Navy's message is clear: The mission of our sea services stops for nothing.

Just as the Navy cannot "keep everyone in port," the Navy League cannot stay holed away in the face of adversity. It is our mission to provide the men and women of the sea services support. As long as they are pursuing their mission, we have a duty to continue our mission to support them. We salute all our councils and volunteers that are rising to this occasion. You are the spirit of the organization and why we remain as relevant as ever more than a century after our founding.

Many of us have had to rapidly adopt new technologies and new methods of doing the ordinary. We are all learning how to make adjustments to our daily lives. We must take the lessons we are learning now and use them to our strategic advantage in the future so when things get back to our new normal, we can thrive.

Ingenuity and persistence in the face of uncertainty are the traits that drive the American spirit. Your ability to tap into these qualities now, when it matters most, are what being a Navy Leaguer is.