By Navy League National President Bill Stevenson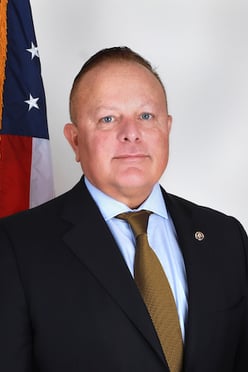 This is blog post appears in the July/August issue of Seapower magazine, the official magazine of the Navy League of the United States.
"I am an American; free born and free bred, where I acknowledge no man as my superior, except for his own worth, or as my inferior, except for his own demerit."
— Theodore Roosevelt
Our sea services are the mighty global forces they are because of their commitment to action, by positioning themselves to quickly respond to any adversary and deter any threat. Over the past few months, our nation has witnessed many pivotal moments, and our sea services have reacted quickly and decisively.

Chief of Naval Operations Adm. Mike Gilday released a statement to his Sailors, saying, "In the Navy we talk a lot about treating people with dignity and respect — in fact, we demand it. It's one of the things that makes us a great Navy and one of the things that makes me so proud of all of you every single day."

In late June, Gilday stood up Task Force One Navy, which will focus on countering the issues of sexism, racism and other destructive biases and their impact on naval readiness. This task force is looking at ways to erase barriers for those who seek to rise through the ranks of the Navy to achieve greatness. The message is
simple — the Navy's values of honor, courage and commitment are achievable by all that pledge their lives to serve the United States.
Our Navy League bylaws already mirror this sentiment, stating, "No person shall be denied membership due to sex, race, color, religion or national origin." We have supported our sea services by recognizing the diversity and inclusion mission of past leaders, and we will continue to do so. Throughout the next year, we will make available for all our councils iterations of our new logo that help us embrace important milestones throughout the year, including Suicide Prevention Month, Women's History Month and Black History Month, just to name a
few of the opportunities for us to recognize that different opinions and backgrounds coming together is what powers America.

As a part of our core mission, we should all be thinking of how our actions can help recruit the next generation of diverse young service members, encourage young people to join the U.S. Naval Sea Cadets, reach out to our neighbors from all walks of life to provide support to parents of a sea service member on their first deployment.

Our actions have always spoken for us at the Navy League — we are here to serve. Our actions will continue to be our key advantage as we advance our mission of sea service support.