The Navy League of the United States created the President's Circle in 2000 to recognize and highlight the importance of charitable contributions to our initiatives on behalf of our nation's sea services. It is a select giving society that recognizes steadfast supporters who make an annual gift of $1,000 or more to any Navy League-affiliated programs, includes gifts to the Navy League Foundation and Naval STEM Institute.
With the roll out of our newly reinvigorated President's Circle, we will be featuring current members and the reasons why they chose to "Stand in the Circle" this year. Many have been members of the President's Circle for multiple years. We would like to recognize them for their financial commitment, leadership, and support to our mission.
President's Circle Spotlight:

Doug Fulton
Member of the President's Circle Since 2018
Became a President's Circle Roosevelt member in May 2020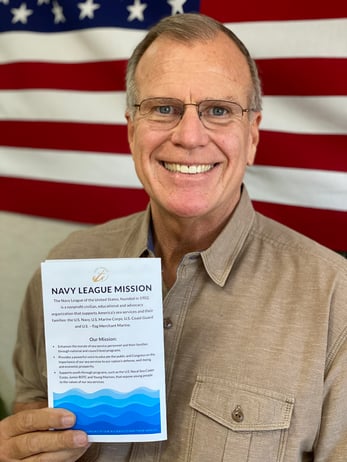 Why did you donate to Navy League of the United States at the President's Circle level?
It is an honor to support an organization that supports all our sea services.
What inspired your gift?
The quality of men and women who serve in this organization.
Why you are drawn to supporting our sea services?
We need to remind everyone, we are a maritime nation.
What does the Navy League mission mean to you?
It is a great opportunity for civilians to serve a fantastic organization.
If you could solve one problem for the sea services today, what would it be?
Constantly remind EVERYONE we are in this together, one team. Time is precious. We must remain focused on our mission. Do not allow bickering naysayers to suck the life out of this precious organization. I say, "lead, follow or get out of the way."
Why should others consider giving to the Navy League of the United States?
The Navy League is an administratively well run and financially responsible organization. If you have a place in your heart for philanthropy, this is excellent R.O.I. In other words, money well spent.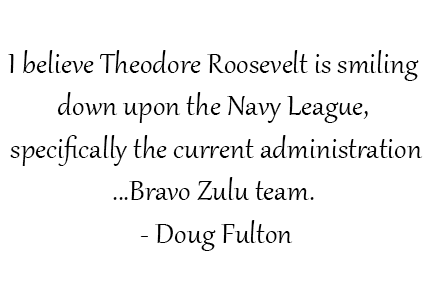 If you are interested in donating to the Navy League in any capacity, please do so by clicking the button below.